We propose different solutions so that you can finally enjoy your kitchen in the garden.

Designed for those who love cooking, both indoors and outdoors.
OUTDOOR COOKING, the new hidden induction cooking system through a process of integration between material and technology.
A cooking table for those who love cooking. A technological breakthrough that makes it possible to further enhance the creativity and operability of all workspaces, from the most pioneering to the most traditional.
The future of induction
What at first glance appears to be an elegant selection of porcelain tiles conceals an integrated induction cooking system. Perfectly combining innovative design with great versatility. It is easy to clean as it has no other elements than the porcelain plate. The hardness of the material is characterized by a high resistance to scratching, which gives the possibility of cutting and preparation on the same countertop, leaving behind the traditional cutting boards, reducing space and time.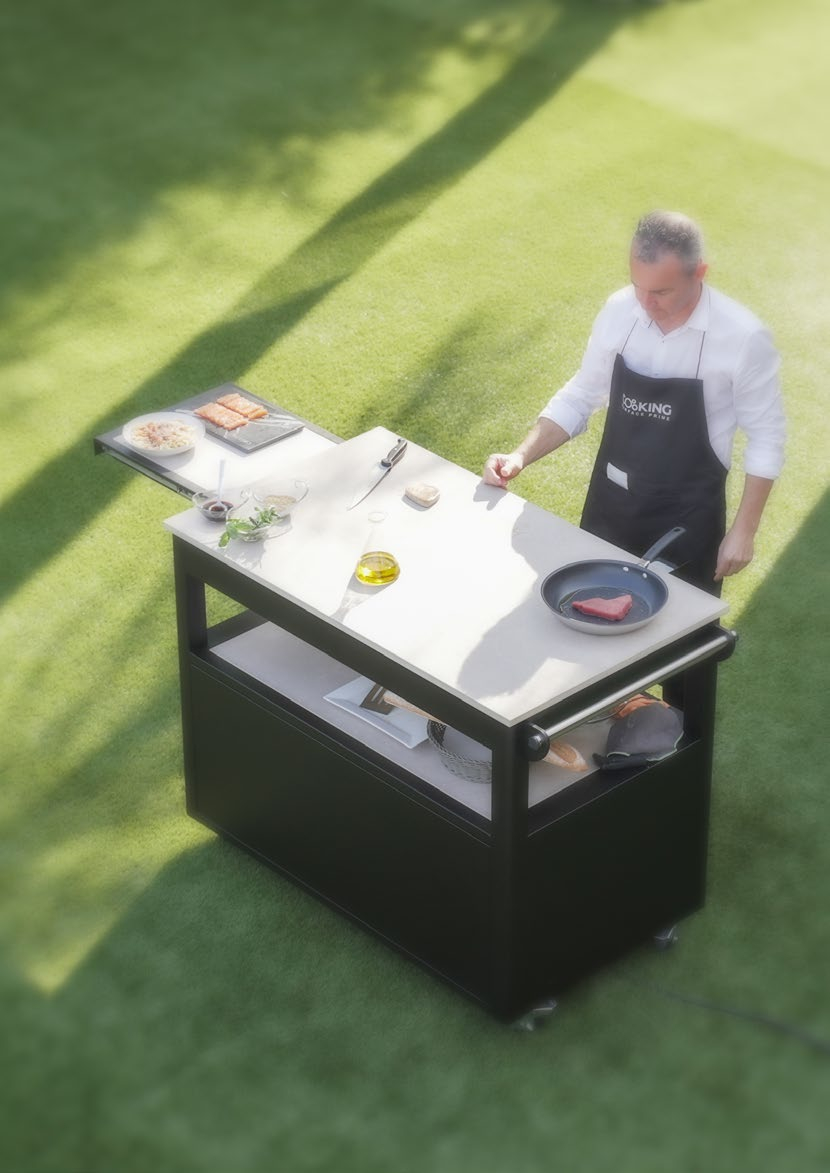 Kitchen furniture that fits
your way of cooking and your lifestyle
MODULAR FURNITURE FOR INDOOR AND OUTDOOR USE
VLAZE ADAPT is an innovative collection of modular, freestanding furniture that can be freely moved from indoors to outdoors.
Designed for outdoor living, these pieces offer the perfect solution for food preparation and outdoor dining.
The kitchen units are made of stainless steel and adorned with a vitreous enamel surface, while the dining tables and planters use a combination of powder-coated steel and vitreous enamel. This durable, weather-resistant finish is guaranteed for 25 years and is achieved by fusing powdered glass to steel at temperatures in excess of 800°C. The result is a luxurious and vibrant glaze. The result is a luxurious, vibrant, heat-proof, hygienic and stain-resistant glaze.
VLAZE is a British product manufactured on the Isle of Wight by the creators of the iconic London Underground and Paris Metro signage.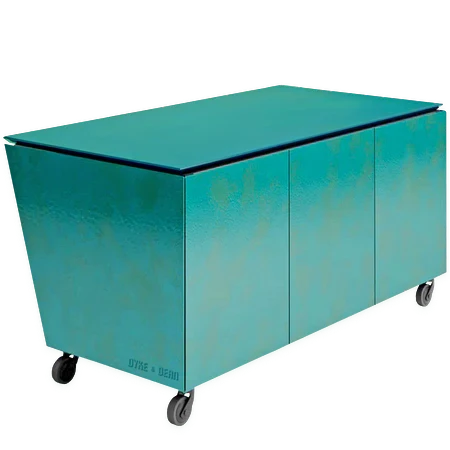 Outdoor kitchen furniture
Designed to the same high standards as its griddles and grills, this modular French brand's furniture allows numerous compositions and creates your own custom-made outdoor kitchen.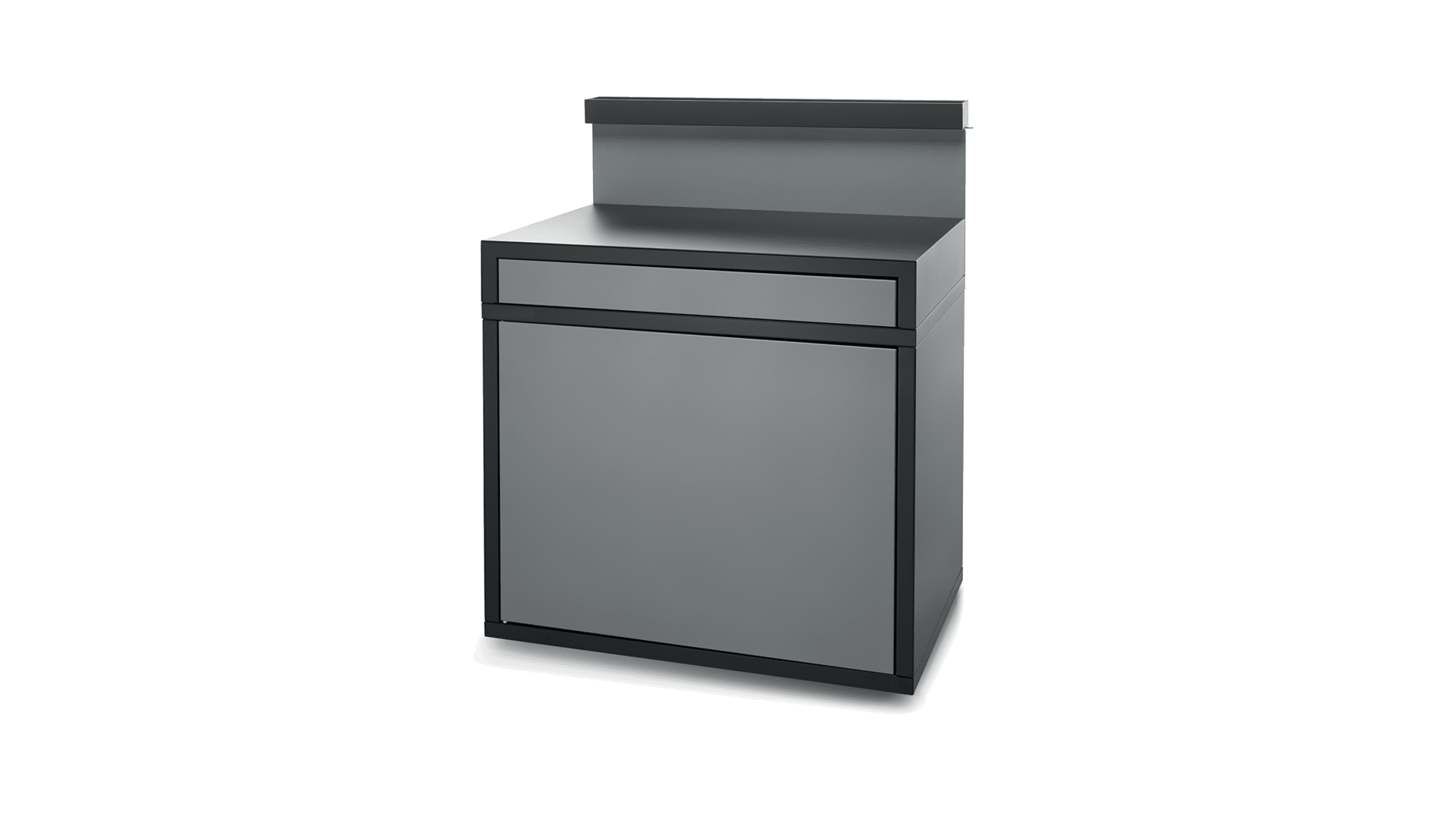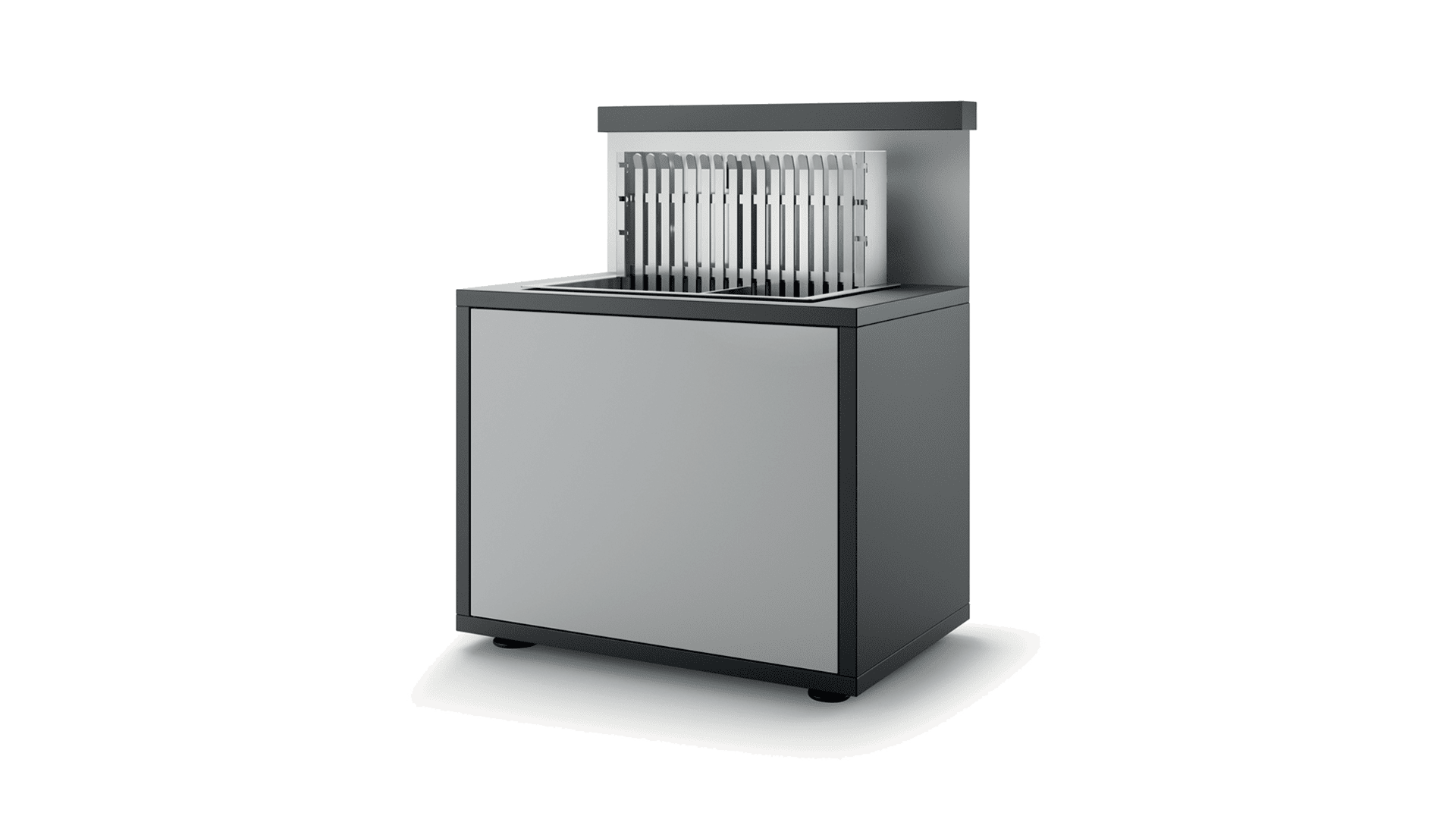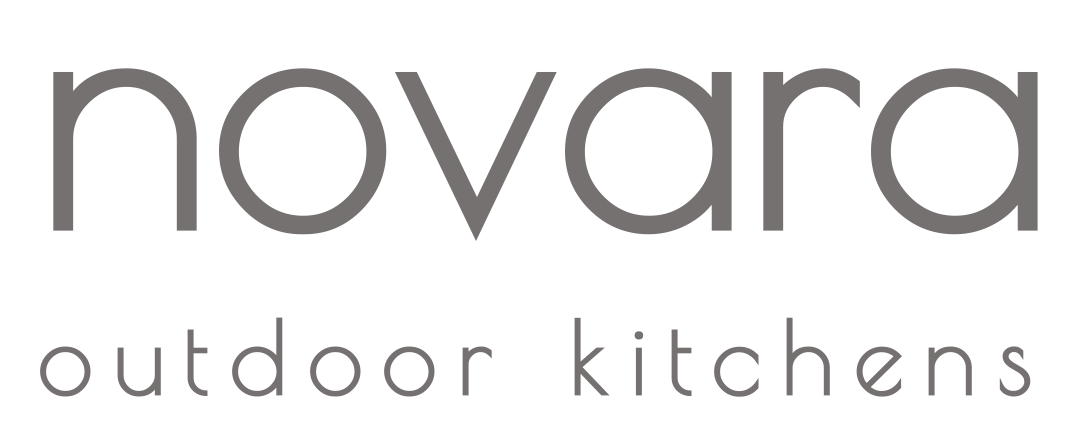 Exclusive Outdoor Kitchens
The Outdoor Kitchen concept is specially designed to enjoy outdoors a multipurpose, social and functional space. The versatility of colors and materials allows for a variable and customized design.
Novara provides special elements suitable for outdoor and marine environments. High quality and resistant components without sacrificing functionality and minimalist aesthetics.
The Novara outdoor kitchen can be exposed to the outdoors without the need for covering thanks to its finishes in HPL, synthesized stone or lacquer that guarantee maximum resistance to different weather conditions.
It is a product of interest to individuals and architects and allows professionals in the sector to freely develop their personalized projects, achieving a lasting and unique design.
The assembly is also carried out by Studio Gatto with qualified personnel. It's time to enjoy the pleasure of cooking outdoors with unbeatable finishes that blend perfectly with the Mediterranean lifestyle and its surroundings.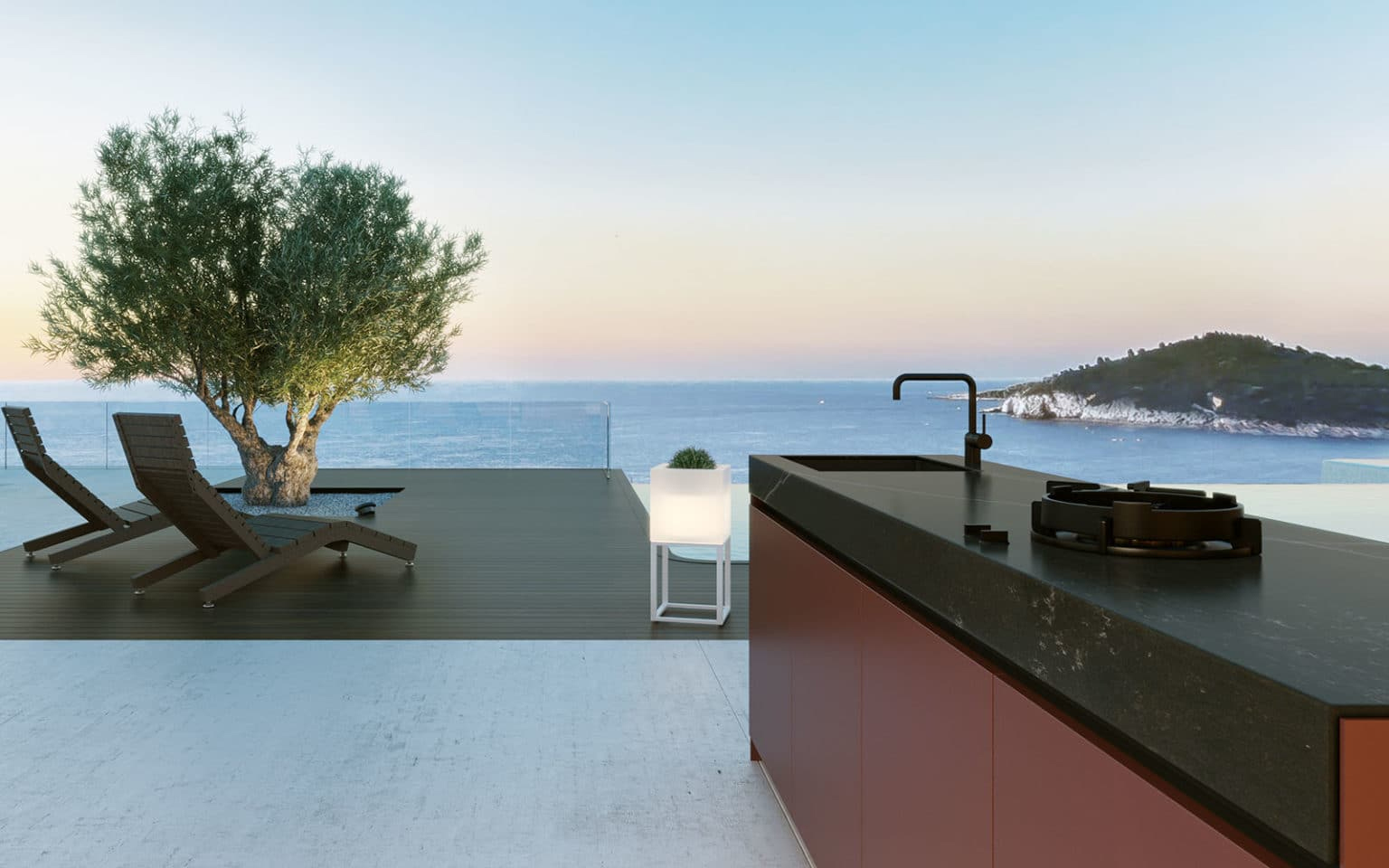 At last there is a furniture system suitable for outdoors with the highest quality and with the maximum guarantee.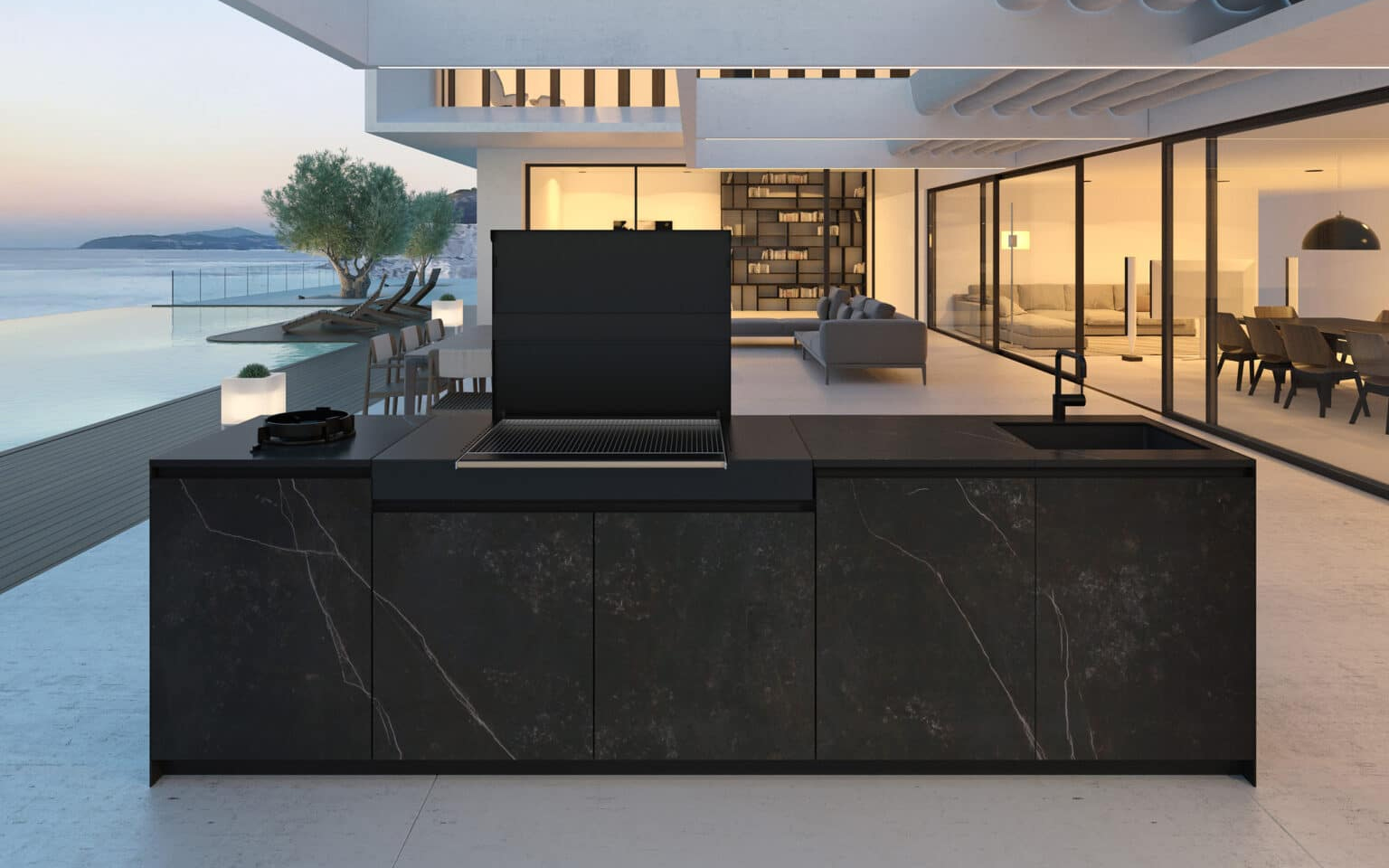 All Novara elements have been selected among those of the highest quality and resistance for outdoor and marine environments. The versatility of these colors and materials allows for variables and possibilities for each project.