Kitchen furniture that fits
your way of cooking and your lifestyle
MODULAR INDOOR AND OUTDOOR FURNITURE IN A UNIQUE CLASS OF ITS OWN
VLAZE ADAPT is an innovative collection of modular, freestanding furniture that can be freely moved from indoors to outdoors.
Designed for outdoor living, these pieces offer the perfect solution for food preparation and outdoor dining.
The kitchen units are made of stainless steel and adorned with an original vitreous enamel surface, while the dining tables and planters use a combination of powder-coated steel and vitreous enamel. This durable, weather-resistant finish is guaranteed for 25 years and is achieved by fusing powdered glass to steel at temperatures in excess of 800°C. The result is a luxurious and vibrant glaze. The result is a luxurious, vibrant, heat-proof, hygienic and stain-resistant glaze.
As a curiosity VLAZE is a British product manufactured on the Isle of Wight by the creators of the iconic London Underground and Paris Metro signage.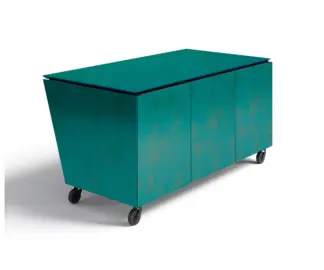 Outdoor table VLAZE 120 Adapt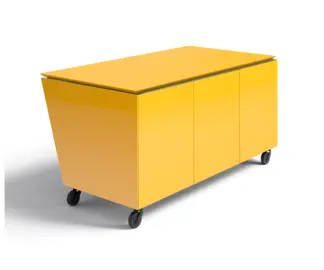 Outdoor table VLAZE 180 Adapt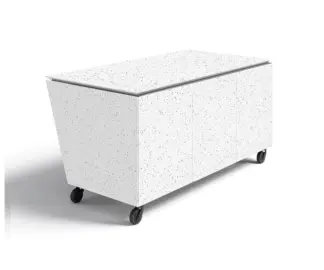 Outdoor table VLAZE 240 Adapt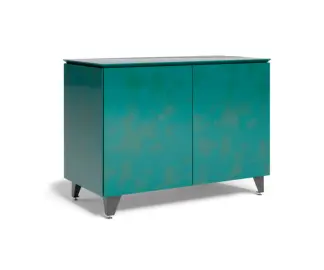 Outdoor module VLAZE 120 Adapt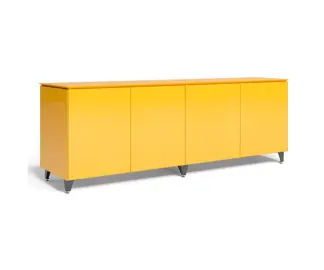 Outdoor module VLAZE 240 Adapt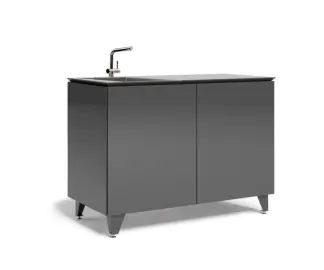 Outdoor module VLAZE 120 Sink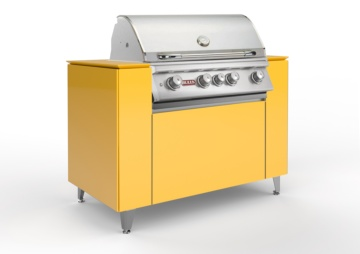 Outdoor module VLAZE 120 Grill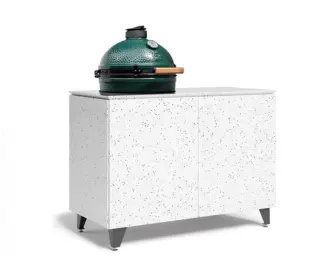 Outdoor module VLAZE 120 Barbecue KAMADO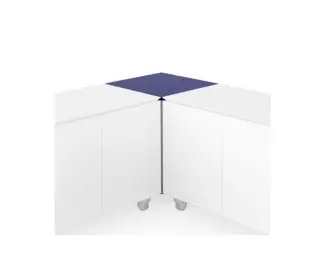 CORNER modular kitchen adapter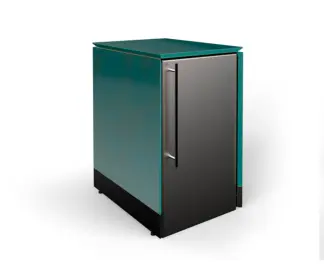 Outdoor refrigerator cabinet VLAZE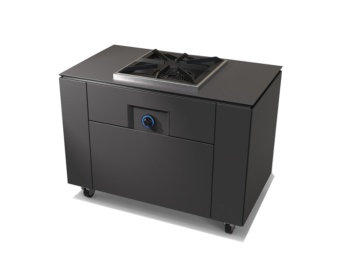 Outdoor module VLAZE 120 Paella