The Tap that does it all
Studio Gatto presents a Quooker. The multitasking faucet that will help make your life easier and more fun. This innovation is triumphing in Europe and maybe it can help you !
How does it work?
A Quooker consists of a kitchen faucet on the countertop and a tank in the kitchen cabinet. There are several options. For convenience, choose a 3-in-1 faucet or a separate boiling water faucet. Choose the faucet that suits you best.
The Quooker Fusion faucet is the faucet that does it all, providing boiling, hot, filtered, cold and sparkling water all in one. The Quooker faucet uses a patented technology that incorporates a vacuum reservoir that allows water to be held at 110 degrees under pressure. It is essentially like a thermos flask, which keeps the water hot without requiring much energy, and only boils it when it comes out of the tap. The tap has two filters, making the water as pure as bottled water, and also has a CO2 canister attached, providing 60 liters of sparkling water. The filters, which can be ordered from the Quooker webshop, last approximately one year and the faucet beeps when they need to be changed. Replacement CO2 cylinders can also be ordered through the website and empty ones can be returned free of charge.
The faucet that does it all
With a Quooker in your kitchen you will always have boiling water at 100°C along with hot and cold water. Add a Quooker CUBE and you also have filtered, chilled and sparkling water, all from the same tap.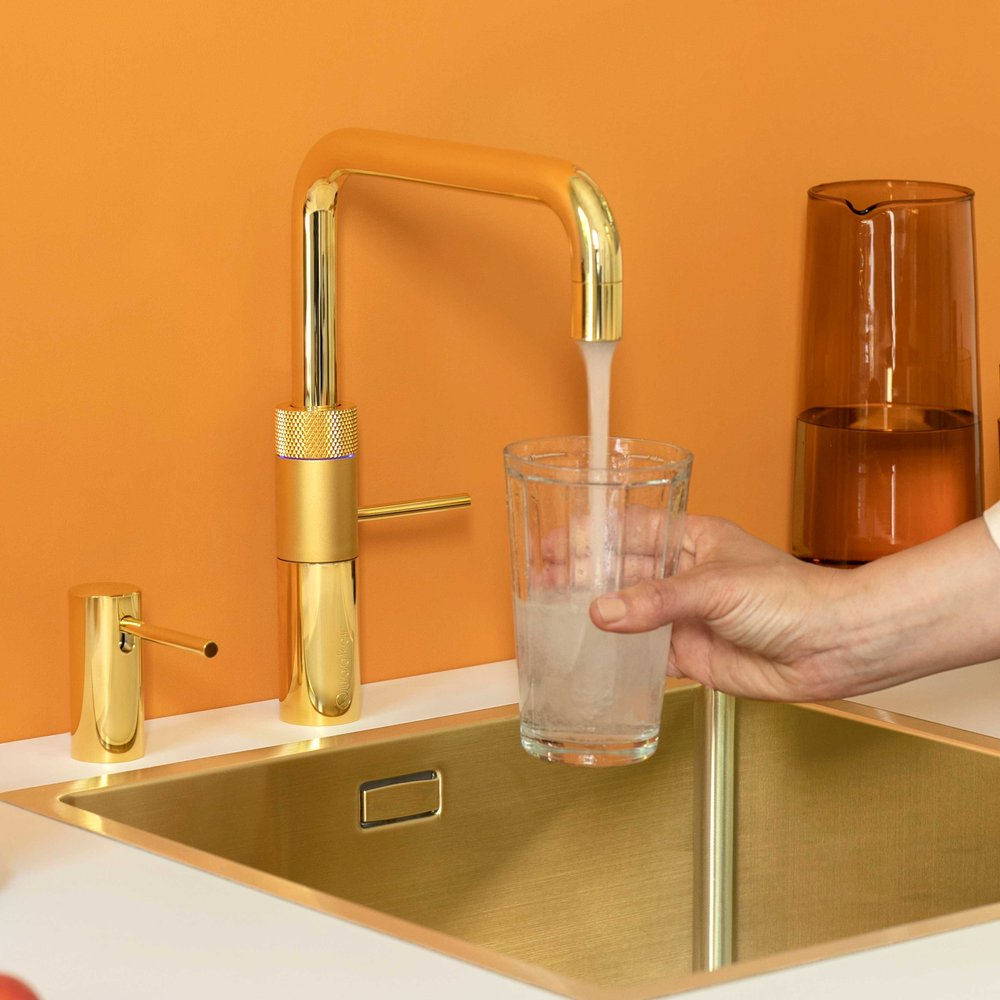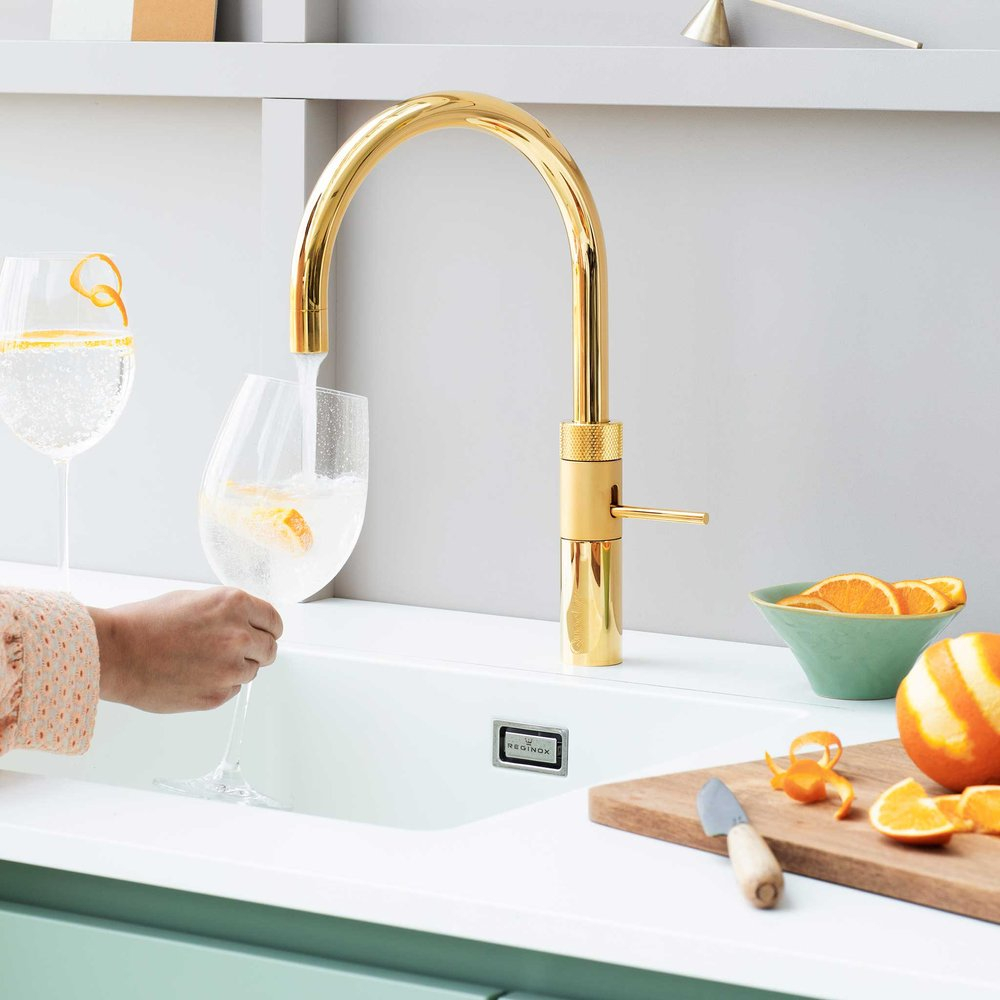 No more waiting for the kettle to boil
The average person spends four months of their life waiting for the kettle to boil – but with Quooker, you'll never have to wait for your kettle to boil again! Once installed, Quooker will undoubtedly become your most used appliance in the kitchen.
Cold sparkling water
With the CUBE, you can enjoy a glass of fresh sparkling water or prepare the most delicious lemonades and cocktails in the blink of an eye. So you have it all in one faucet: boiling, hot, cold, chilled and sparkling water.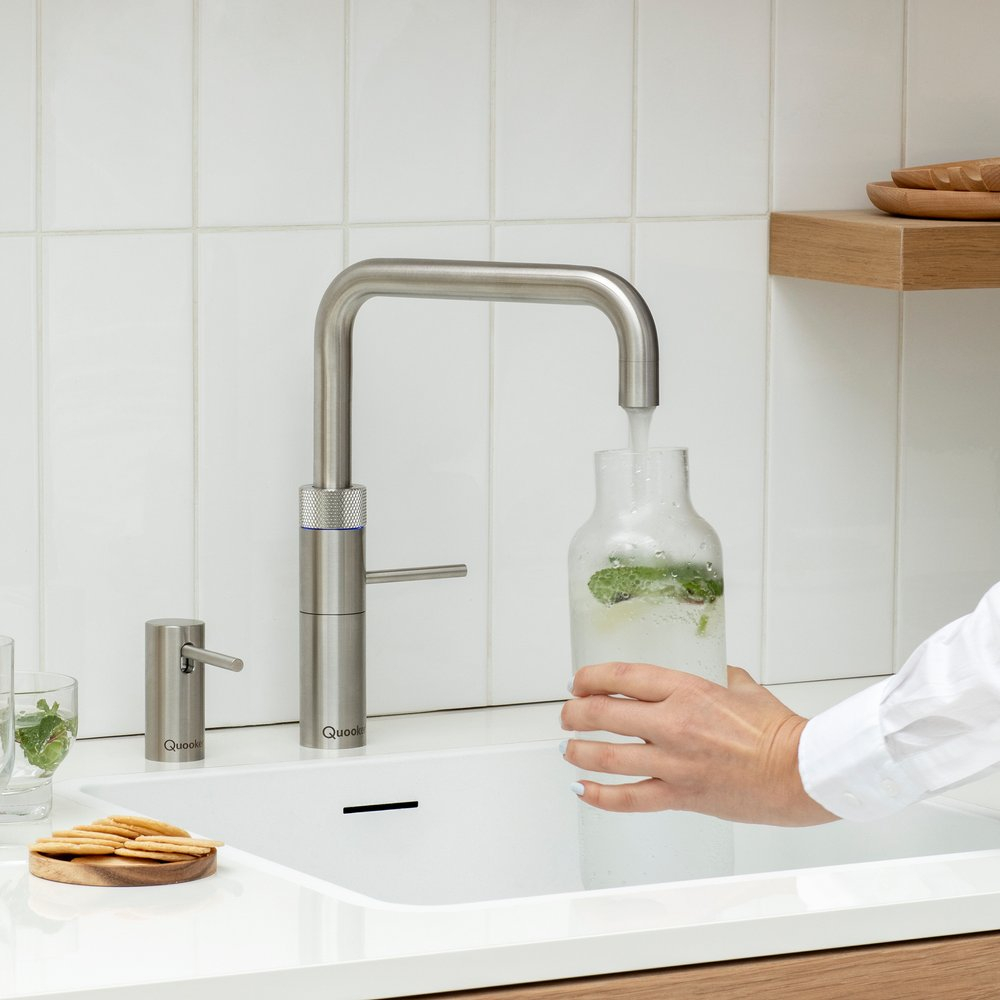 Which Quooker suits you best?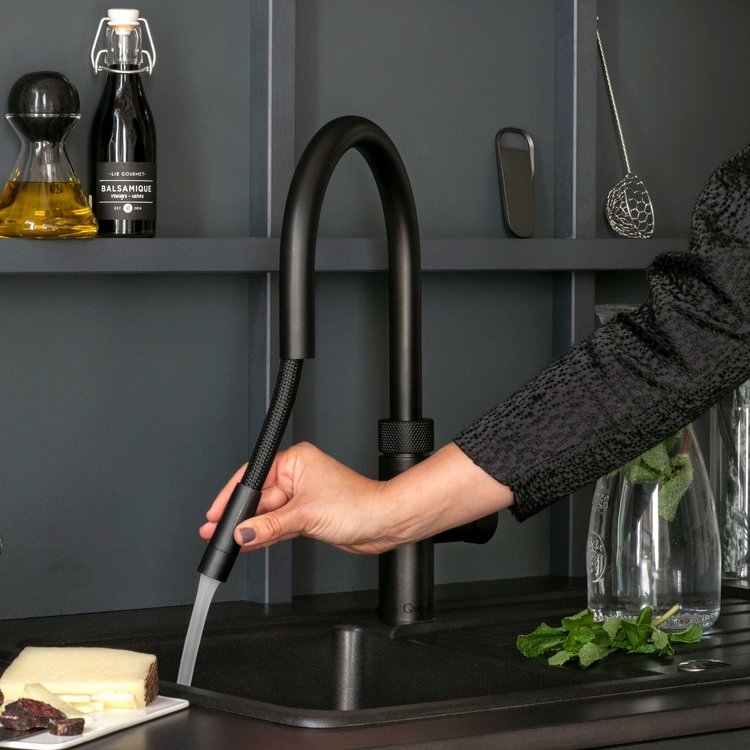 Flex
Cold, hot and boiling water from a single faucet, with removable flexible hose for extended reach at the sink
Also chilled sparkling water when combining your Quooker with a CUBE
Available in 3 finishes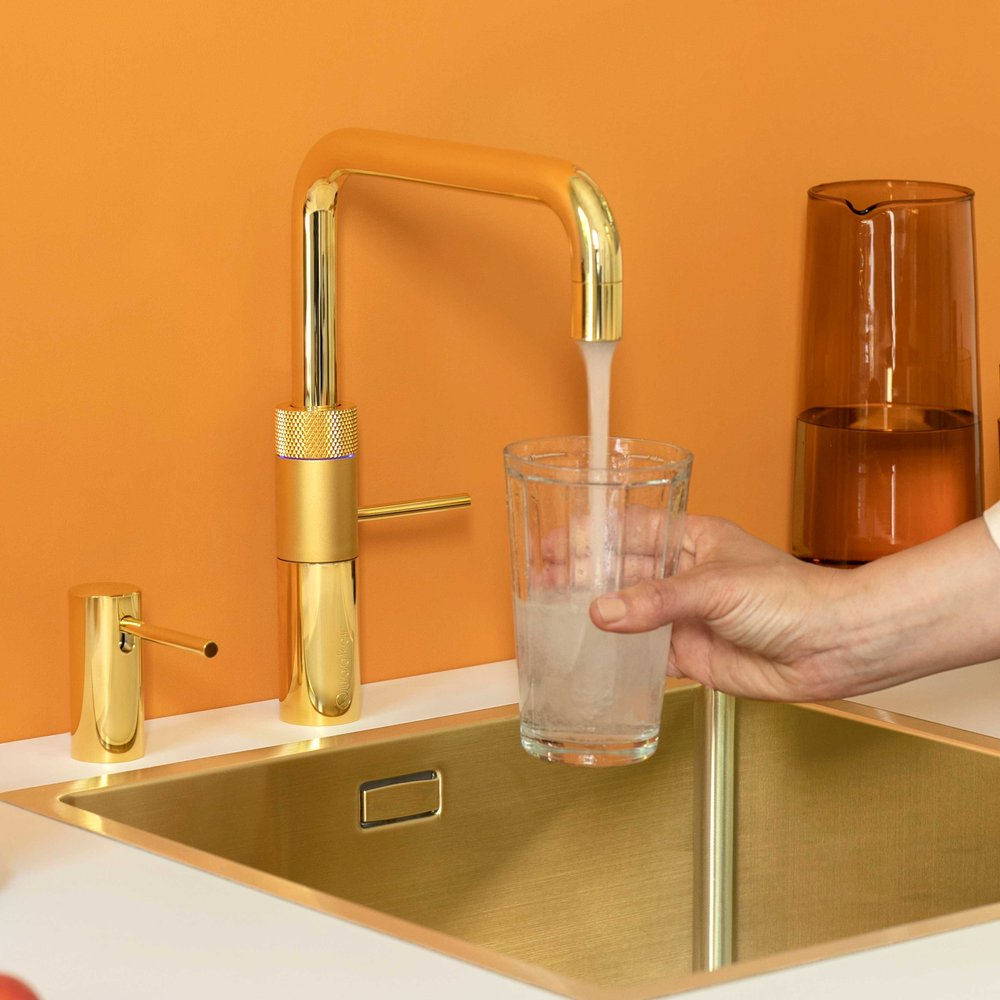 Fusion
Cold, hot and boiling water from a single faucet
Also chilled sparkling water when combining your Quooker with a CUBE
Available in round and square spout, in 5 finishes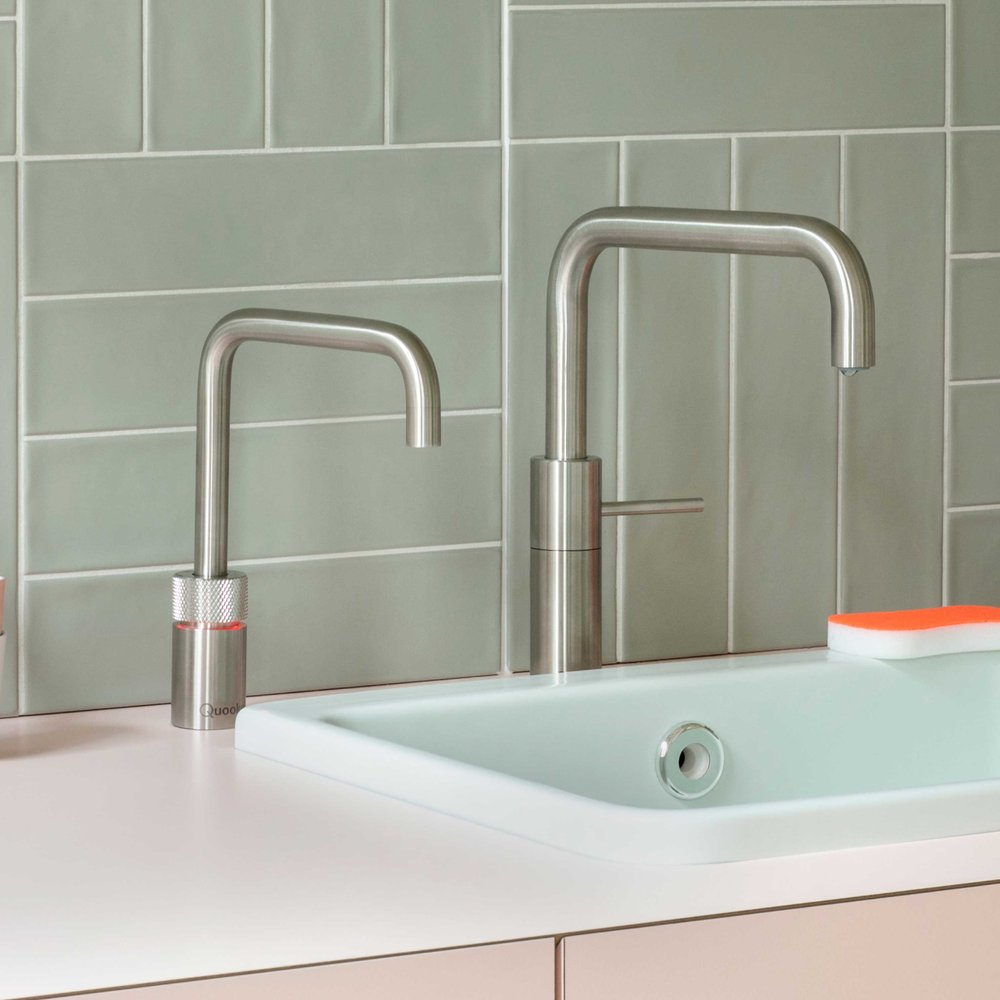 Nordic
All-in-one mixer tap and Quooker tap in one design
Quooker faucet also available separately – combine with your own mixer tap
Available in round and square spout, in 2 finishes