Natural beauty: ABKSTONE® porcelain stoneware tiles
ABKSTONE porcelain stoneware slabs 1635X3230 mm perfectly combine the concept of aesthetic research with that of technological innovation, to offer a wide range of solutions for floors and walls in contemporary projects. The beauty of the large slabs is limitless, both for their size, the largest in the ceramic sector, and for the durability of the product, which lasts over time even under the most extreme conditions.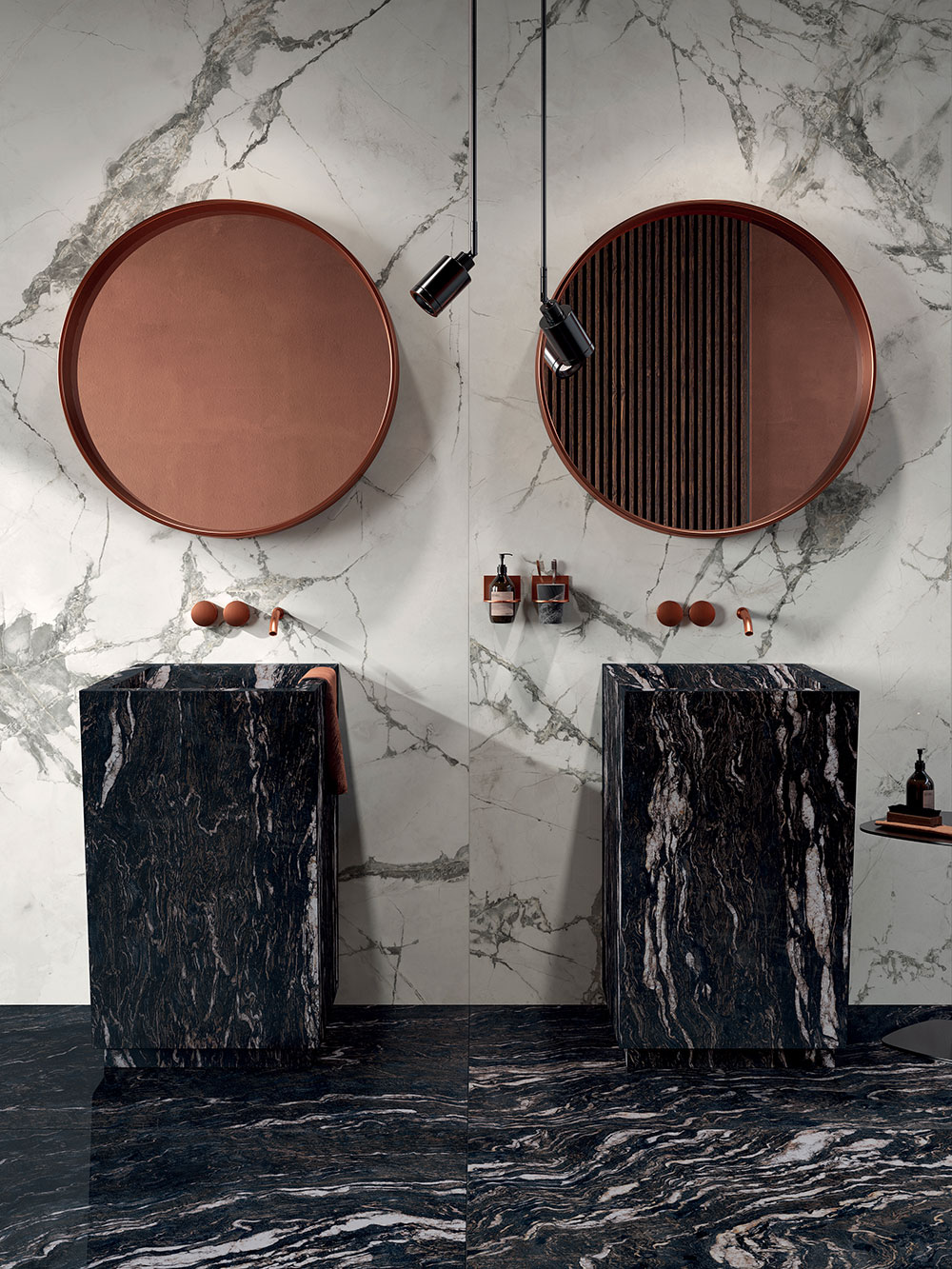 APPLICATIONS
Wide range of applications
ABKSTONE large ceramic slabs represent a selection of large surfaces with a high technical content, available in thicknesses of 20 mm, 12 mm and 6 mm, in line with the trends and needs of contemporary buildings, to satisfy professionals working in different areas of design. The large slabs, due to their technical characteristics, are suitable for the creation of porcelain stoneware floors for residential and commercial spaces, for the cladding of large indoor and outdoor surfaces (ventilated facades), and even for the creation of furnishing elements and countertops for bathrooms and kitchens. Versatile and resistant, ABKSTONE porcelain stoneware slabs represent a safety for the modern designer and a guarantee of quality and aesthetic value for the end consumer.
We indicate to the mason the guidelines to follow to transform the rooms in an efficient and clean way, his work will be synchronized with the plumber and other industrialists.