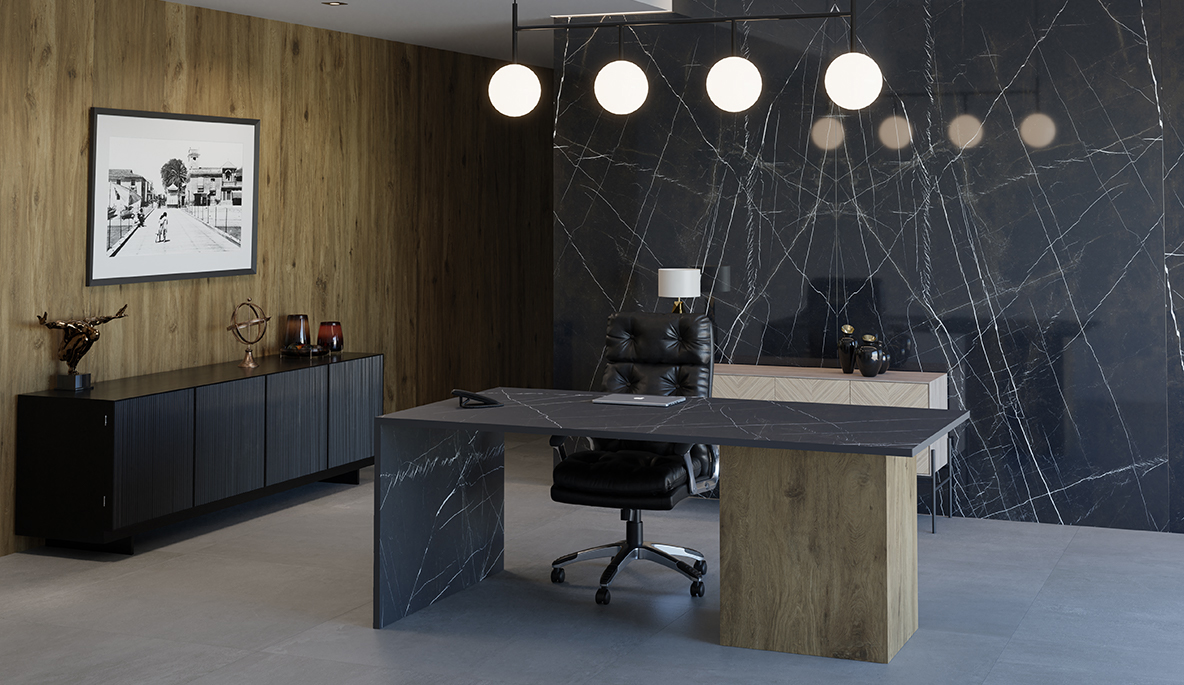 The porcelain material of Ascale worktops offers optimal technical performance for any work surface, matching or even surpassing the aesthetic value of any other material. In addition, the 12mm slabs incorporate a fiberglass mesh reinforcement on the back, so that our material achieves maximum strength values.
Lightness
A minimum thickness of 6mm for cladding and flooring and for countertops we recommend 12mm and 20mm.
Made in
Manufactured in the European Union within all quality standards.
Waterproof
Moisture absorption is less than 0.08% and no odor absorption.
Shear strength
At high and low temperatures
Recycling
70% of the materials used are reused
Large Format
3200×1600 mm formats for furniture, countertops, façades, etc.
UV Resistance
Resistance to ultra violet rays and surface stability over time.
High Resistance
To high and low temperatures, UV rays and bending.
Hygienic
It is very easy to clean and resists chemical agents, bacteria and fungus proliferation.
Low temperature resistance
Resistance to low temperatures and frost. Product prepared for outdoors.
High temperature resistance
Fireproof and non-combustible material that allows contact with high temperature utensils.
Anti-stain
Thanks to the technology applied and the materials used. We do not pollute.
100% Natural
All materials used are of 100% natural mineral origin.